BRONX, NY – Ah, 2020—the year COVID unfortunately came into our lives and flipped it upside down. I was missing the outside world when the lockdown began. Books were the only way for me to escape the new reality we were in. Fortunately, there was a huge pile of comics  that had been staring me in the face for a while, so I took advantage and dove in. 
I highly recommend the Avatar: The Last Airbender graphic novels to read about the events after Aang saves the world. I am not sure if the stories will become canon at some point, but I hope so. Alondra let me borrow her collection. I also got to read through Gil's Deadpool comics. Here is the rest of the book/ comic list for 2020:
Grammar 101: From Split Infinitives to Dangling Participles, an Essential Guide to Understanding Grammar – Kathleen Sears
50 Great American Places: Essential Historic Sites Across the U.S. – Brent D. Glass
Kind of Coping: An Illustrated Look at Life with Anxiety – Maureen Marzi Wilson
The Golden Rules of Blogging – Robin Houghton
Grammar Girl's Quick and Dirty Tips for Better Writing – Mignon Fogarty
We Are Going to Need More Wine – Gabrielle Union
Grammar Girl's 101 Troublesome Words You'll Master in No Time – Mignon Fogarty
The Last Black Unicorn – Tiffany Haddish
Grammar Girl's 101 Misused Words You'll Never Confuse Again – Mignon Fogarty
I Can't Make This Up: Life Lessons – Kevin Hart
Black Enough: Stories About Being Young & Black in America – Ibi Zobi
and Various Authors
The Scratch DJ Academy Guide: On the Record – Phil White, Luke Crisell, and Rob Principe (re-read)
Infinity Son (Infinity Cycle Book #1) – Adam Silvera
Dominicana – Angie Cruz
We Are Okay – Nina LaCour (re-read)
Locked In: The Will to Survive and The Resolve to Live – Victoria Arlen
The Poet X – Elizabeth Acevedo (re-read)
Swing – Kwame Alexander
Long Way Down – Jason Reynolds
Simple Acts to Save Our Planet: 500 Ways to Make a Difference – Michelle Neff
All American Boys – Jason Reynolds
The Boy in The Black Suit – Jason Reynolds
Watch Us Rise – Renée Watson and Ellen Hagan
The History of Bees – Maja Lunde
The Life-Changing Magic of Tidying Up: The Japanese Art of Decluttering and Organizing – Marie Kondo
Your Clean Natural Home: Tips and Homemade Recipes Using Essential Oils and Vinegar to Create a Clean, Natural and Healthy Home – Madison Brooks
I Have A Right To: A High School Survivor's Story of Sexual Assault, Justice, and Hope – Chessy Prout
Everything Everything – Nicola Yoon
The Sun Is Also a Star – Nicola Yoon
DC Universe Rebirth: Harley Quinn #22 – Jimmy Palmiotti and Amanda Conner
Adventures of Supergirl #1-4 – Sterling Gates
The Witching Hour Part 2: Wonder Woman #56 – James Tynion IV
The Mighty Thor: Dr. Strange vs Bloodaxe #455 – Tom Defalco
The New Teen Titans #6 – Len Wein
The New Titans #94-95 – Louise Simonson
Justice League Dark #2 – James Tynion IV
Justice League International #10 – Keith Giffen and J.M, DeMatteis
American Street – Ibi Zobi
Black Seeds: The Poetry and Reflections of Tariq Touré – Tariq Touré
In The Dark, Soft Earth – Frank Watson
Pride – Ibi Zobi
Our Voices, Our Stories: 21 YA Authors Get Real About Injustice, Empowerment, And Growing Up Female in America – Amy Reed and Various Authors
Eva Luna – Isabel Allende
Radical Hope: Letters of Love and Dissent in Dangerous Times – Carolina De Roberts and Various Authors
The Stories of Eva Luna – Isabel Allende
American Like Me: Reflections on Life Between Cultures – America Ferrera and Various Writers
Bingo Love – Tee Franklin
Who Is AC? – Hope Larson
Ninja Express #1 – D.C. Charles
The Adventures of Saladeen: Keeper Of The Flame #1 – Larry D. McKenzie
Deadpool Versus the Punisher – Fred Van Lente
Deadpool Kills the Marvel Universe #1 – Cullen Bunn
Deadpool By Daniel Way: The Complete Collection #2 – Daniel Way
Arrow Season 2.5 #1-12 – Mark Guggenheim
(Don't) Call Me Crazy: 33 Voices Start the Conversation About Mental Health – Kelly Jensen and Various Authors
Black Ink: Literary Legends on The Peril, Power, and Pleasure Of Reading And Writing – Stephanie Stokes Oliver
Incendiary (Hollow Crown #1) – Zoraida Córdova
The Book of Lost Saints – Daniel José Older
Shadowshaper Legacy (Shadowshaper #3) – Daniel José Older
Black Panther 1977 #1-13 – Jack Kirby
Black Panther 1977 #14-15 – Ed Hannigan
Avatar: The Last Airbender: The Search Part #1-3 – Gene Luen Yang
Avatar: The Last Airbender: The Promise Part #1-3 – Gene Luen Yang
Avatar: The Last Airbender: The Lost Adventures – Bryan Konietzko
Forgotten (House of Night Other World #3) – P.C. and Kristen Cast
Found (House of Night Other World #4) – P.C. and Kristen Cast
Chain of Gold (The Last Hours #1) – Cassandra Clare
A Stolen Life – Jaycee Dugard
Food Can Fit It: The Superfood Fix To Fight Fat, Defy Aging, And Eat Your Way To Healthy – Dr. Mehmet Oz
Cemetery Boys – Aiden Thomas
The Golden Compass (His Dark Materials #1) – Philip Pullman (re-read)
Black Panther (1998-2003) #1-2 – Christopher Priest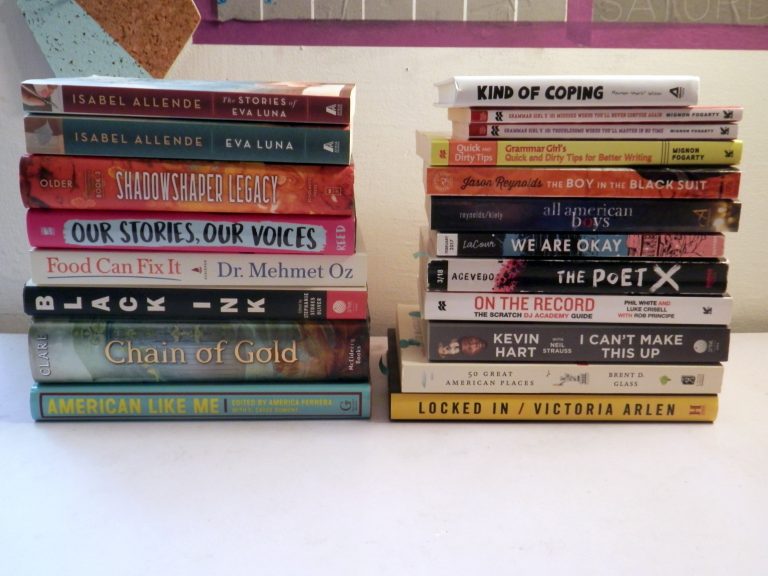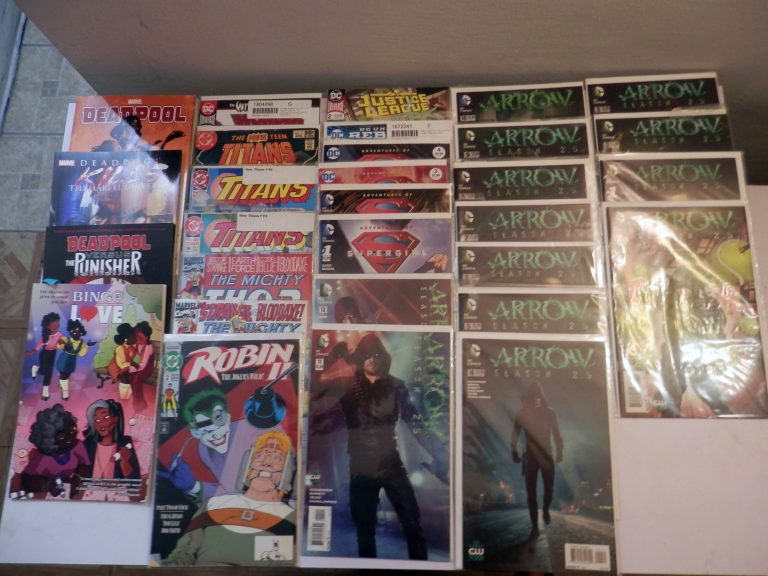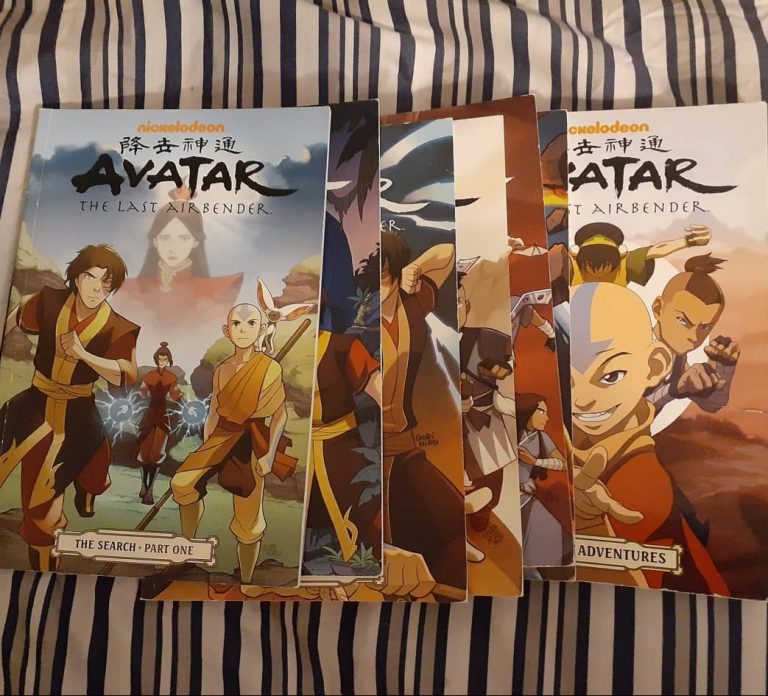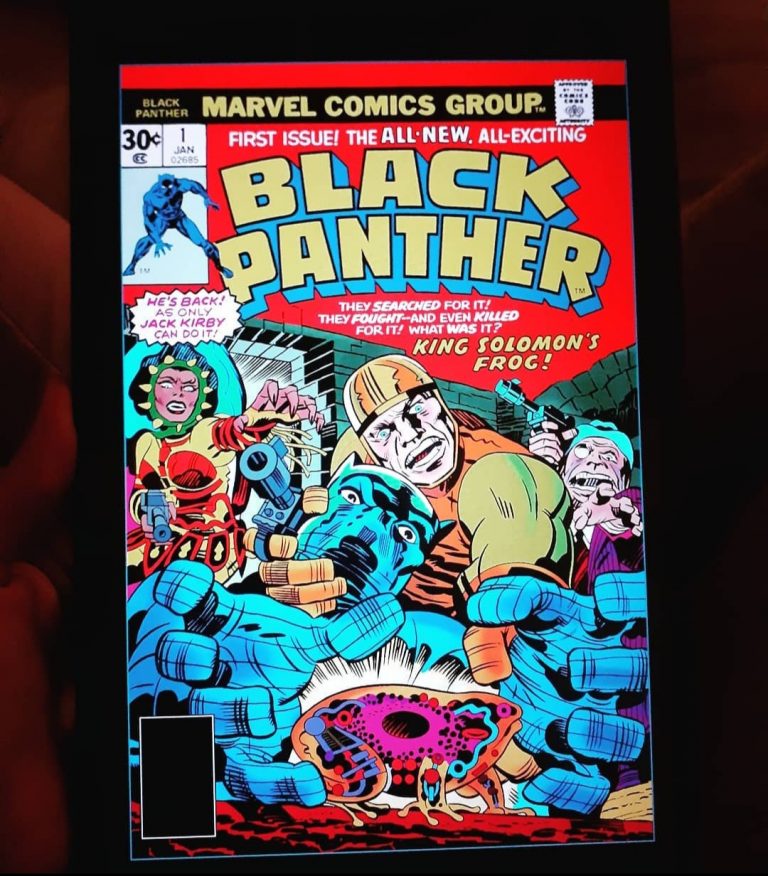 Favorites this year are The Book of Lost Saints and Cemetery Boys. Comixology had all the Black Panther comics released for free after Chadwick Boseman passed away. I downloaded more than 100 comics so it will take me a long time to get through them. I don't mind at all. The 2021 list is now up as well. Feel free to add me on Goodreads!
Photos: Rosa Elena Burgos 
Last updated: February 22, 2022