Okay so here is a small confession: I got my dad and Alondra's holiday gifts from a thrift shop. There, I said it.  And? The thrift shop is a great place to find things of value for a cheap price. You'd be surprised by the things you find in there. My allergies to dust limit my visits to the two stores I have discovered here in the Bronx.
Last year, Alondra found a Christmas Garfield plush toy and got it for me. It is still on my bed and I cherish it. This year I decided to return the favor and see what I can find for her. Guess what I found in the toy section? An Etch-A-Sketch! A fully working one too. Alondra had always wanted one, but there are not many places that sell them anymore. The few retail stores I have found the toy in sold it at expensive prices. I bought her the Etch-A-Sketch as a Three Kings Day gift.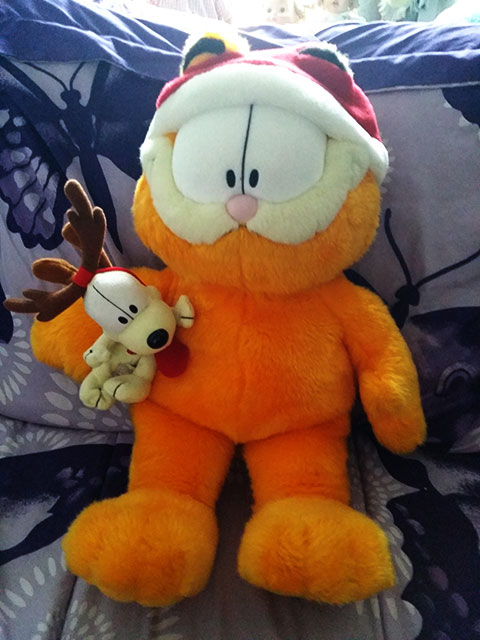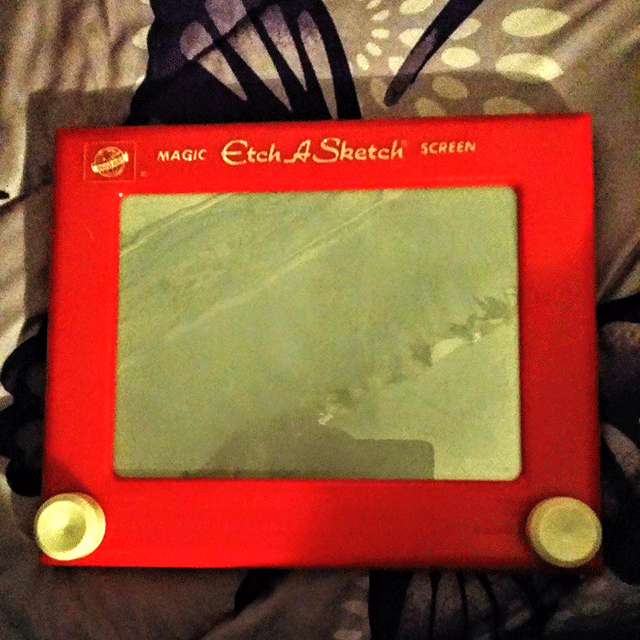 A few shelves away from where I located the Etch-A-Sketch, I found Papi's Christmas gift: a 2010 Hess Truck! The lights worked perfectly and so did the take off ramp. Papi had wanted a Hess truck since he was a kid. My grandparents were not able to afford one for him and he gave up on that wish. I made his childhood dream come true. Unfortunately, I did not find the jet that came with it, so I improvised with a Hess car that combined with the colors.
Papi and Alondra's faces lit up when they opened their gifts. My dad could not believe I got him the HESS truck! He is still a little kid inside. I would like to remind everyone that it is not about how much the gift is worth, but what it means to the person you are giving it to.
Happy Holidays!
Photos: Rosa Elena Burgos 
Last Updated: December 13, 2021