BRONX, NY- At the age of 14 I began keeping a journal. In the beginning it was just to keep a record of what I did almost every day. As I began to fill up more notebooks, writing became an escape for me. It has had so many benefits for me both as a writer and as a human being. Who would have thought that writing down my thoughts would help me organize the clutter in my mind?
During elementary school I hated writing. I look back to that time and see now that it was the rules I despised. Yes, writing does have rules, but I do not like to be told what to write. What I love about keeping a journal is that it is free writing. No rules, no judgments. Just you, a writing utensil, and a notebook.
Here is what I noticed with the journals I have kept: first, my chicken scratch got a lot better. At least it is more legible than from ten years ago. My thoughts are organized when I write. Since my memory is not exactly the best archive for any great or stupid moments I have experienced, I can look back to my old notebooks and reminisce on that event. Then there is the best part of keeping my journals: the writing ideas. As a writer I have found this so comforting. The best writers have kept journals to express themselves. I used to draw in my journals, but now I use a sketchbook. I keep a separate music journal for events, gigs, concerts, and other music related adventures.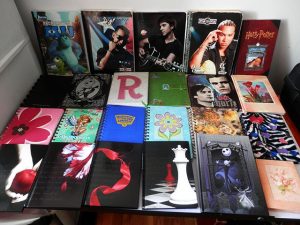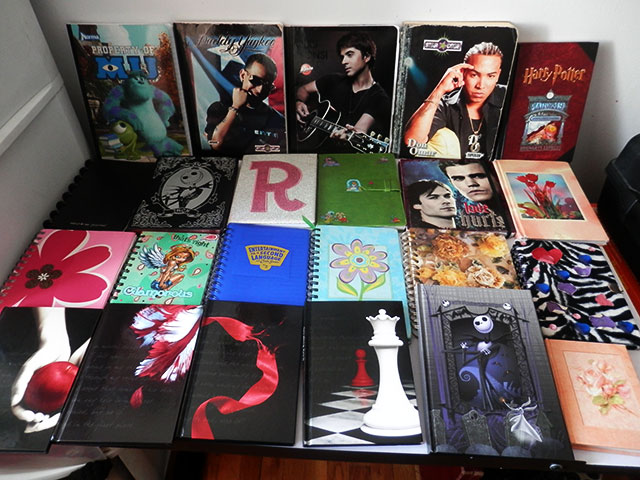 Lifehacker.com explains the benefits of keeping a journal with this list:
Regular writing has mental health benefits.
Keeping a journal helps harness your creativity.
Even if you don't do creative work, regular writing has practical benefits.
Source: Henry, Alan. "Why You Should Keep a Journal (And How to Start Yours)." Life Hacker. 19 March. 2014. Lifehacker.com. Web. 11 Feb. 2014. http://lifehacker.com/why-you-should-keep-a-journal-and-how-to-start-yours-1547057185
The article also talks about the different mediums writers can use to start a journal and even about blogging. Journaling has become a huge part of my life. Hopefully it can help you, my readers, find your creative sides too.
Photo: Rosa Elena Burgos 
Last Updated: January 14, 2022