Season two of Jane the Virgin premieres October 12, 2015 at 9pm on the CW network. Why am I blogging about this TV show? It's changed a lot on how shows are done, and I have to give the writers credit for how well the story is told. Here are ten reasons to catch up with the show before the season premiere:
Yes, the narrator (voiced by Anthony Méndez). You don't see him, but his Latin Lover voice is always around throughout every episode. Not only does he recap the previous episode for you in a typical fast- paced style, but he also adds his own opinion to the events unfolding for Jane and the rest of the cast. It is like having a personal commentator without the instigation. The narrator doesn't move the story along like most voice overs. He reacts to all the drama with you. Best creativity I have seen for a television show.
Gina Rodriguez plays the protagonist Jane Villanueva. The story revolves around her and the accidental insemination that got her pregnant. What's the catch? Jane is a virgin. Rodriguez plays her role well and it is easy for women to connect with her, especially the Latinx community. Rodriguez starred in the movie Filly Brown (alongside late Mexican singer Jenni Rivera) before landing her Golden Globe winning role as Jane Villanueva.
For those of you who grew up watching telenovelas like me, you are familiar with Jaime Camil. His most well known novelas are La Fea Más Bella, Las Tontas No Van Al Cielo, Por Ella Soy Eva, and Qué Pobres Tan Ricos. He has also starred in various Latin American films. Jaime Camil is now crossing over to Hollywood with his role as Rogelio De La Vega. Not a big surprise, Camil plays a telenovela star in the series. He does an amazing job and gives you tons of laughs throughout every episode. You can even follow is character on Twitter.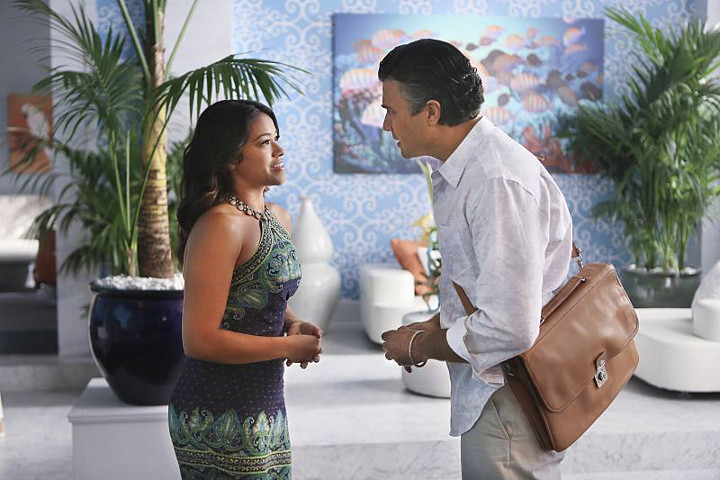 4. Parody of a Telenovela
Sticking to the topic of novelas, Jane the Virgin technically is one, but without the constant sappy atmosphere. It is based off the Venezuelan telenovela Juana La Virgen. You have your protagonists, villains, supporting characters, drama, and of course no novela is complete without the huge slaps to the face. The show combines the drama of a novela with comedy, and it works!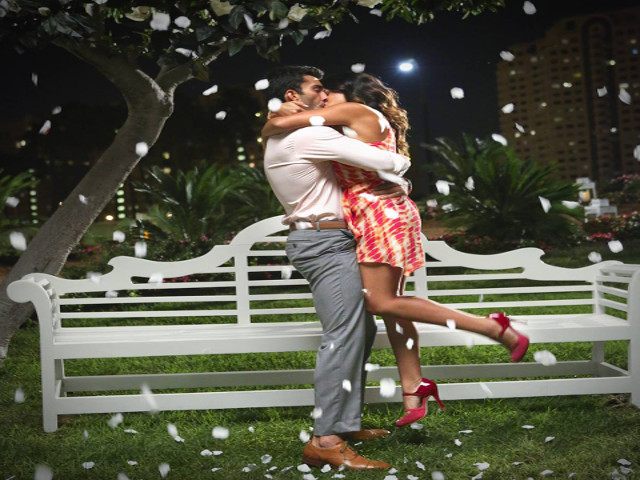 5. Spanish Language/ Culture
What I love about this show is the integration of the Spanish language and culture. That's right, it's bilingual! Jane's grandmother, Alba (played by Ivonne Coll) speaks only Spanish. Subtitles are included when she speaks. The food, music, religious traditions, and dancing are all about the Latinx culture. Who doesn't love sofrito in their dishes? This is also a great way for the characters to connect with the audience.
You cannot go wrong with guest appearances in a show, but when is it often a big name in the Latinx circle? Jane the Virgin wins. Season one has had Colombian singer/ musician Juanes, Mexican pop star Paulina Rubio, Puerto Rican actress Rita Moreno, and from Spain, singer David Bisbal. Season two so far has pop performers Britney Spears and Kesha booked.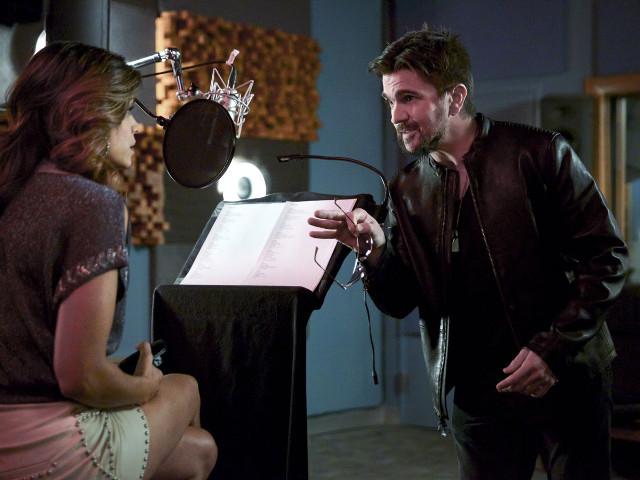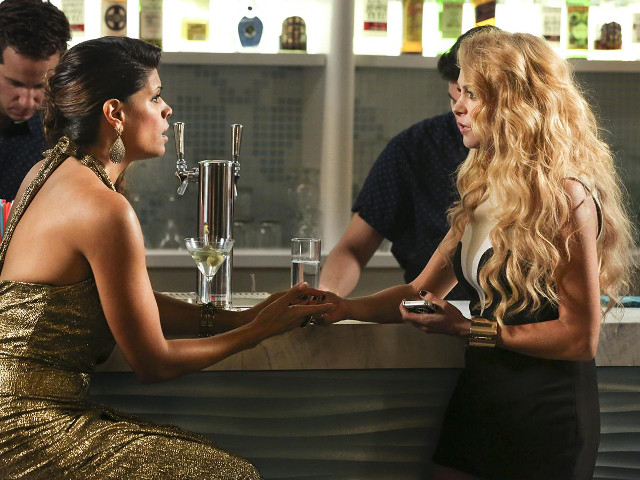 Besides Jane's pregnancy, the story also revolves around Jane's mother, Xiomara (Andrea Navedo) and Abuela Alba. These three generation of women have gone through it all from teen pregnancy to immigration. It's the way they handle their situations that say, "Girl Power." They make their own decisions. Some of Xiomara's choices are debatable, but at least we have Alba and Jane to balance everything out. What little girl wouldn't want to have Jane as a role model? She works hard to accomplish her dreams, supports her family, and even with the accidental insemination she still decides to wait until marriage before losing her virginity. I am thankful these Latina actresses are not playing the stereotypical roles such as a maid or housewife. Solidarity chicas!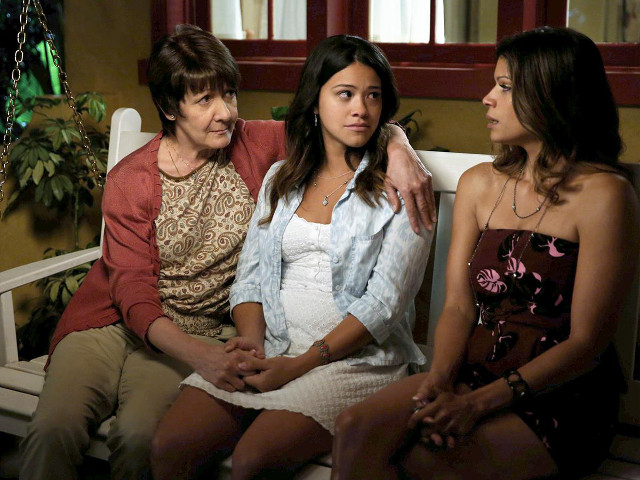 The show also discusses important topics that affect the Latinx community. Each episode has a specific theme: teen pregnancy, coming-of-age, religious traditions, terrible suegras, love, parenthood, family, and cultural identity. The biggest issue the show brought to light is the immigration reform. Kudos to the writers for waking everyone up with that one.
9. Trends and Writing Creativity
Jane the Virgin keeps up with tech savvy trends. The characters not only communicate vocally, but you see them texting. The text screen appears in some episodes. There are also hashtags for certain situations that will pull a giggle out of you. Jane aspires to be a writer so each episode is a chapter, and the beginning text is in typewriter font, so it feels like you are part of an interactive book.
Jane the Virgin has won various awards. Gina Rodriguez got the Golden Globe after only nine episodes aired. So far, the show has won these titles:
America Film Institute (AFI) Television Program of the Year
People's Choice Award: Favorite New Comedy
Golden Globe: Best Actress- Television Series Musical or Comedy (Gina Rodriguez)
Peabody Award
Imagen Award: Best Primetime Television Program- Comedy
Imagen Award: Best Actress- Television (Gina Rodriguez)
Imagen Award: Best Supporting Actress- Television (Andrea Navedo)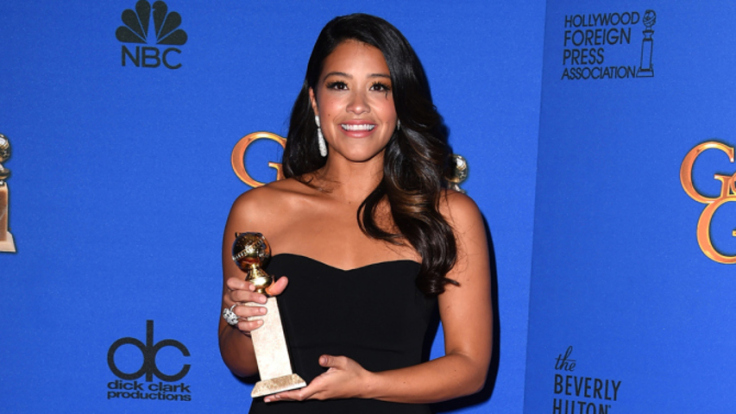 If you really haven't caught up with this awesome show, now is the time to do it.
Sources:
Jane The Virgin Wikipedia: https://en.wikipedia.org/wiki/Jane_the_Virgin
Note: All five seasons of Jane the Virgin are now available to stream on Netflix.
Last Updated: October 14, 2021