BRONX, NY-
BRONX, NY-   After 53 years of entertaining the Latinx community on Saturday nights, Don Francisco gave his final goodbye on Sabádo Gigante. He signed off leaving many with the memories of previous episodes. It was an emotional night for Don Francisco, his family, the cast, crew, and fans.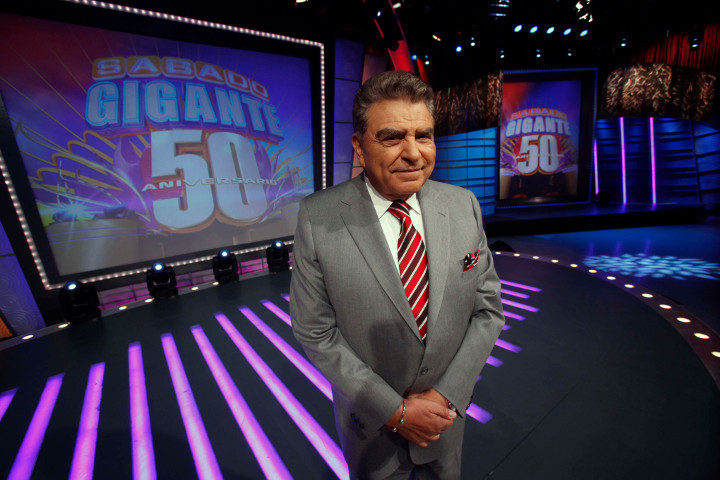 Sabádo Gigante broke records for the longest lasting TV show in history. After 20 successful years in Chile, Univision began broadcasting it in the United States in 1985. Since then, Saturday nights have never been the same. Sabádo Gigante entertained audiences of every age with competitions, family reunions, transformations, musical performances, and various prizes given away like the car at the end of every show. La Cuatro loved to annoy Don Francisco while El Chacal would blow his trumpet to those singers who thought they had a chance. There were instances where Don Francisco would ask children's opinions on a certain topic or educate the audience with a variety of animals. He also helped others with immigration and family issues. If you had a breakout performance on Sabádo Gigante you were already a star.
Don Francisco was not only a TV host; he was also a humanitarian and journalist. Born of German- Jewish immigrants who escaped from the Nazi's, he learned all he could about television in Chile. Every year he held a telethon to help those in need. He has also interviewed many presidents and presidential candidates. Despite all the controversy that followed Sabádo Gigante, the show went on and Don Francisco kept doing what he loved.
The finale was well deserved and had appearances by Juanes, Marc Anthony, Daddy Yankee, Laura Pausini, Prince Royce, Espinoza Paz, Gloria Estefan, Emilio Estefan, Shakira, Enrique Iglesias, Jorge Ramos, Lili Estefan, Zuleyka Rivera, Sisi, Luis Fonsi, and many more. President Barack Obama and First Lady Michelle Obama sent a video message to Sabádo Gigante.  Flashbacks of old episodes were shown and a tribute to celebrities who have passed away left many in tears with appearances from Selena, Celia Cruz, and Jenni Rivera. Three cars were given away and the show went on for an extra 30 minutes after the many years it had ended on time right before the news.
Don Francisco thanked the audience and his crew for all the success Sabádo Gigante has had. As he took his final walk off the stage, a wave of nostalgia hit me. I grew up watching Sabádo Gigante. I even had the board game. It is the end of an era for me in television that brought many families together on Saturday nights. I do not know what Univision's plans are now, but Saturday nights will no longer be the same without Sabádo Gigante.
Hasta Siempre Don Francisco! Hasta Siempre Sabádo Gigante!
Image Banner: AP Photos.
Last Updated: October 14, 2021